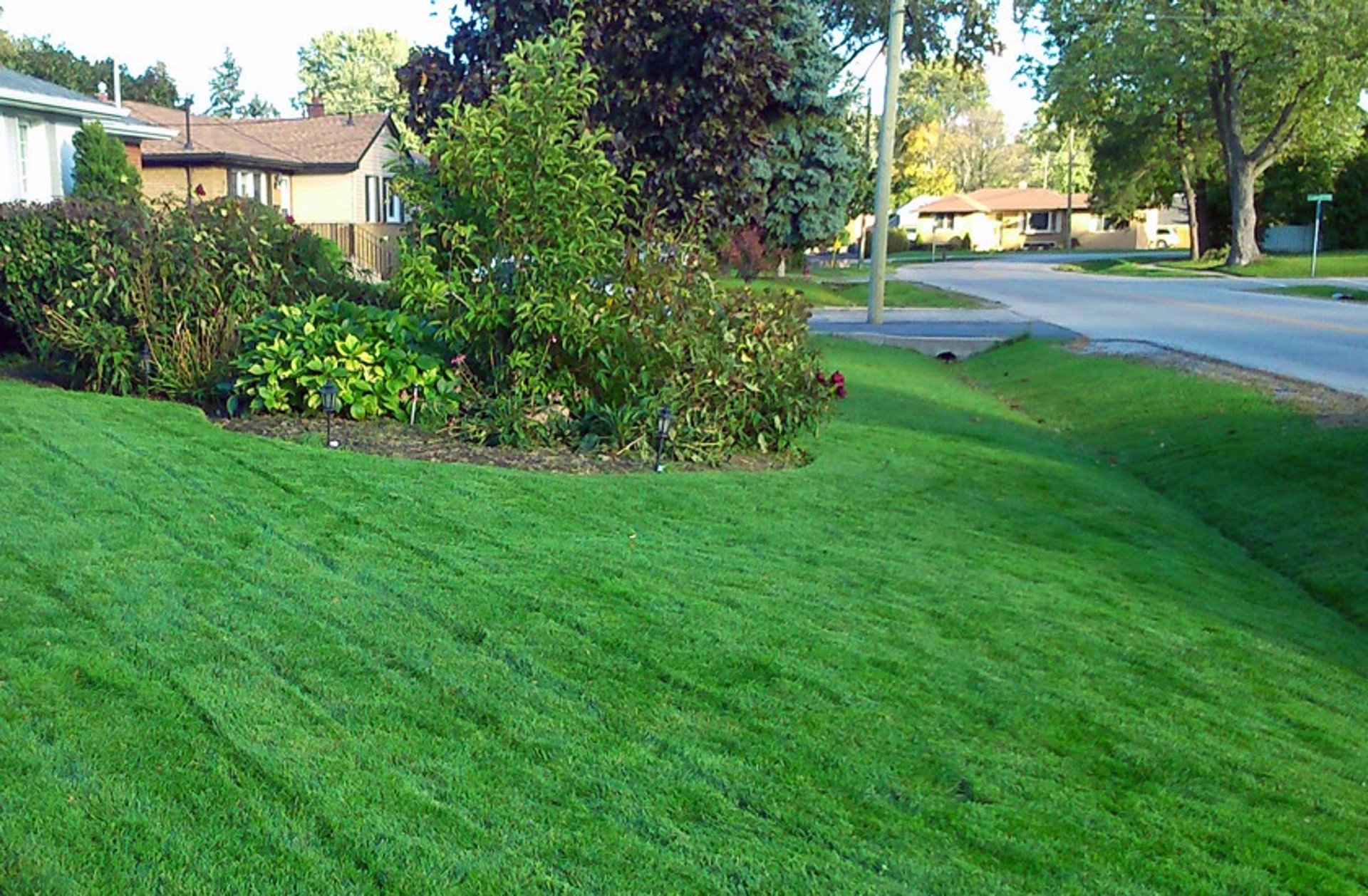 Lawn Care in Halton and Peel
SupremeGREEN for all your green lawn needs
We provide:
– Lawn cutting
– Trimming
– Blowing (driveways/ walkways)
Lawncare season starts in May and runs until the end of October.
Weekly lawn cutting and bi-weekly cutting are available for the season.
Lawn cutting:
We provide lawn maintenance services on a wide variety of turf. Our mowers are always well maintained, and our blades are always sharp!
Edging:
We also provide touch up services to ensure your lawn stays well maintained. We do this by ensuring sidewalk edges, patio edges, curbs, and driveways all stay well groomed.
Blowing:
We clean up after every job by blowing any clippings back onto the lawn areas to allow the clippings to mulch into your lawn, thus keeping the soil nitrogen rich so you get a healthy beautiful lawn. In turn keeping your paved areas clean and presentable.
Seasonal Yard Clean-Up:
Seasonal clean-up can be a hassle. Contact us for any type of seasonal clean up including:
Laying down a fresh coat of organic mulch
Beginning and end of season fertilizing
Clean up debris, leaf and yard waste
Sodding and Overseeding:
SupremeGREEN provides sodding and overseeding service throughout the season
Sod:
Sodded lawns are easier to implement and will provide a better return on your landscaping investment. While preparing the site is similar to seeding and sodding an area, the maintenance required to establish a healthy lawn is much lower for sodding.
Seed:
Advantages of seed:
The cost of seeding a yard versus sodding is usually less due to labour costs. Certain types of seed can be used to best suit your lawn's conditions. Full sun and shady areas often require different types of seed.
Disadvantages of seed:
A yard that has been seeded can often take 1-3 seasons depending on the soil and weather conditions before it can be compared to a yard that that was sodded. Also note that if a seeded lawn becomes eroded prior to becoming fully established, it probably will need to be totally redone.
Seeded lawns are not always uniform in colour and height, can appear patchy until all areas fill in.
SUPREME EXPERTISE – SUPREME CARE – SUPREME RESULTS